Timur berries grow in the purest of nature, at an altitude of around 2000 metres in the foothills of the Himalayas. The BBC's 2018 list of the top 15 culinary trends for Timur says: "Timur berries from Nepal are tangy and vibrant, with a surprising grapefruit aftertaste, and a lingering, tickling spiciness on the palate. Timur berries, still a rarity in European cuisine, have been prized in Nepal for thousands of years for their exceptional properties. It is a relative of the Szechuan berry and has a dissolving effect. In Nepal, these berries are often used to whet the appetite and boost the metabolism or immune system. In addition to its many beneficial properties, these berries are also used in everyday Nepalese cuisine. Despite the many similarities with Szechuan berries, Timur berries have a distinctive, slightly milder flavour, a strong aroma and a distinct grapefruit aftertaste.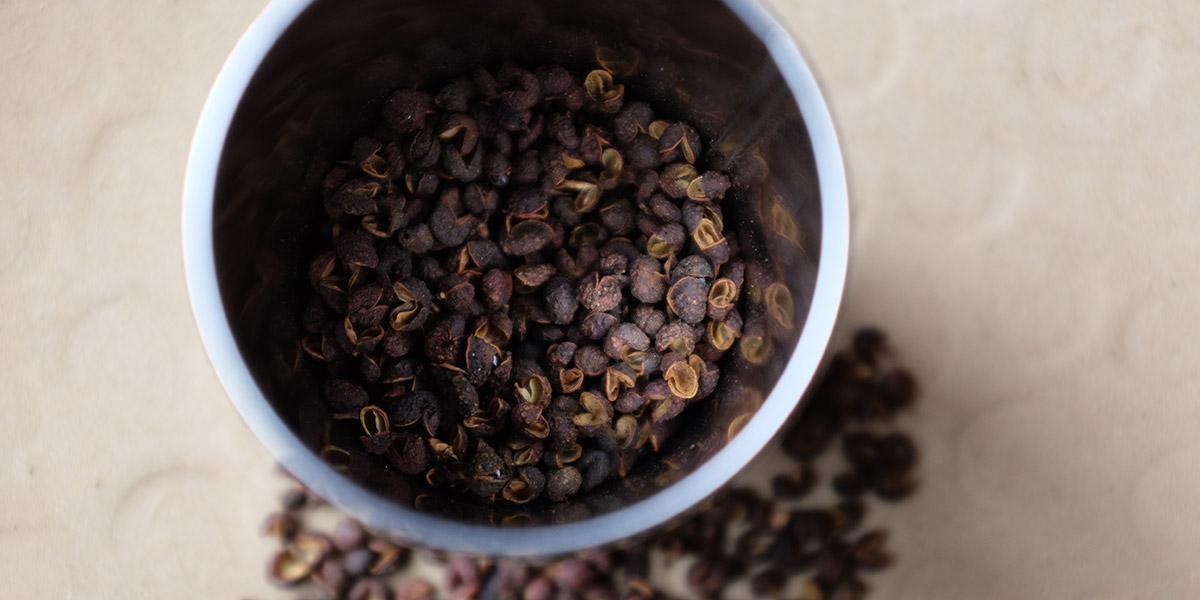 Sense
A faint savoury spiciness and a non-coffee bean bitterness overwhelms at first, which is gradually replaced by a citrusy grapefruit aftertaste and a mild melting effect on the palate.
Aroma
Timur berries have a strong dominant aroma of grapefruit with notes of wild flowers and honey sweetness.
Appearance
Small, small and regular shaped berries with a rich red wine colour, slightly reminiscent of black pepper. Inside, the berries have a deep amber yellow tinge.
In the kitchen
We recommend using these berries with roast chicken or duck dishes. They are the perfect accompaniment to grilled fresh fish or shellfish. Similar to Szechuan berries, Timur berries can be used to flavour dark chocolate desserts or sweet dessert fruits. We recommend crushing the berries before use.
Ingredients
Zanthoxylum armatum.
Country of origin
Nepal.
Storage conditions
Store in a cool, dry place.