The name Sichuan pepper comes from the Szechuan region of China. The berries are green and red at first and then turn brown before ripening. They gradually open, dropping two seeds and leaving us with a tasty husk! Sichuan pepper is said to have been appreciated in ancient China for its freshness and warm aftertaste. They arrived in Europe in the 13th century, when Marco Polo brought the berries to Venice and impressed the local chefs.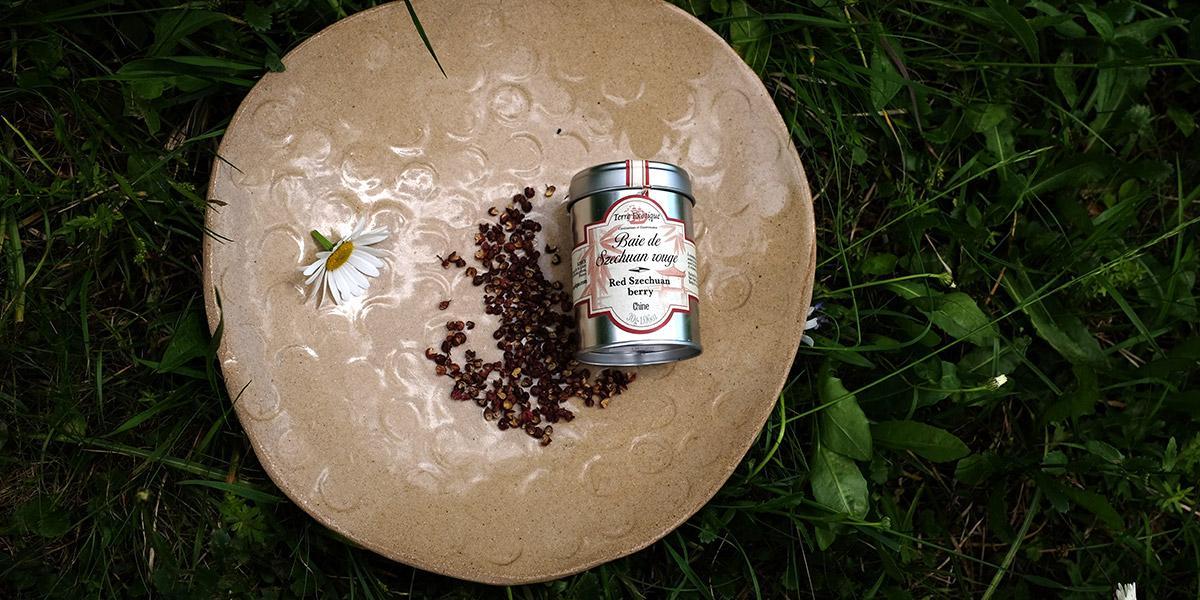 Sense
Red Szechuan berries start with a slight bitterness, which is replaced by savoury and spicy notes. These are gradually replaced by a pronounced citrus aftertaste and a mild melting effect on the palate.
Aroma
Aromas of dried flowers with fruity cherry and citrus notes. The aroma has sweet, summery floral notes.
Appearance
Small, moderately sized, wrinkled, thick red berries with an appearance somewhat reminiscent of dried wild strawberries. Inside, the red Szechuan berries have a warm, beige-yellow colour.
In the kitchen
Red Szechuan berries can be used quite extensively in the kitchen, with the full berries used in soups and stews. Ground or crushed, they make an excellent accompaniment to chicken or duck dishes, spring asparagus or other vegetables, and add a distinctive touch to white fish dishes. The berries are also used in dark chocolate desserts or with sweet fruits such as strawberries and pineapple. We recommend crushing the berries before use.
Ingredients
Zanthoxylum piperitum.
Country of origin
China
Storage conditions
Store in a cool, dry place.